Our Services…
Linwood Doble Custom Home Builders is a full service general contracting company. We are experienced and can handle every facet of the construction process, from lot clearing, excavation, foundation work, framing, managing and overseeing the subcontractors. The sub-contractors are usually the plumber/HVAC person, electrician, dry wall and painter. Over the last thirty years we have developed working relationships with the best sub-contractors. We use only the most reliable, conscientious tradesmen in our area. Our sub-contractors are adept and well schooled in all the most modern techniques and technologies.

Finish Work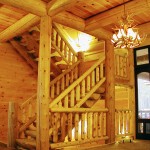 I am fortunate to have a finish crew led by the husband and wife team of Mike and Rose Reid. Mike has the best eyes and hands of any carpenter I have met in my thirty-five years in the trade. Mike is also a leader and trains all of our finish crews to produce fine finish work that meets his high standards. Rose has been trained by Mike and has become an excellent carpenter. Rose is like the Energizer bunny, doing beautiful finish work equal to any man. We believe in and support equal opportunity. Our finish work can be as simple as standard window and door casings with perfectly mitered joints, or as intricate as a log staircase with twig railings that look like they grew there in your house.

Kitchens
We can do whatever fits your budget. We can work with a kitchen designer or supplier who provides manufactured cabinets and countertops, or we can provide custom made one of kind cabinets with granite, slate, soapstone, corian or wood countertops that are totally unique to your design.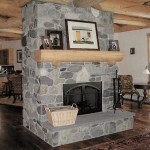 Masonry
We are fortunate to have working relationships with three of the best masons in the area. These men are true old school artisan/craftsmen who do beautiful stone and brick work that is second to none. Be it a simple single flu chimney to a fieldstone or brick fireplace or beautiful stone walls, we can build whatever you can dream.

Painting & Staining
A large amount of the painting and staining is done in the controlled environment of our six thousand square foot shop. Fine wood work is sanded and pre-stained before it reaches the job site. We also employ the area's best painters when necessary. We take painting very seriously and deliver the highest quality work.

Flooring
We have a net work of suppliers who provide us with a wide selection of native and imported hardwoods. We have installed nearly every wood floor imaginable from composite manufactured floors to wide reclaimed heart pine floors and everything in between.

Turn Key
We take pride in our finished product. When you are ready to move into one of our completed homes you will find it clean and ready for furniture. The windows will be washed, inside and out, floors vacuumed, appliances and fixtures polished and occupancy paperwork complete.