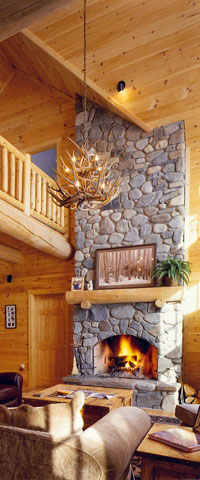 Welcome…
Thank you for visiting and welcome to Linwood Doble Custom Home Builders.  It is my goal and sincere desire to help you realize your dream.  B­­e it a small rustic camp/cabin or a larger home for you and your family, we can make it happen and make the process enjoyable.


How we do it…
The experience starts with an initial meeting to get acquainted.  It could be at your house, on your land, or at our office in Carrabassett Valley, Maine. We advertise that we are a design/build firm, however each and every home is client specific. The mechanics of the design are done by us, but the ideas come from you.

My job is to get your ideas and dreams out of your mind and onto paper.  I organize the ideas and turn them into working drawings.  First, with hand sketches, then using modern CAD technology where we create precise drawings that work for all trades.  We can even create three dimensional drawings and give you a virtual tour through your house before it is built.  If you already have plans or an architect, we are happy to work with you and your architect to bring the project to realization.