About Us…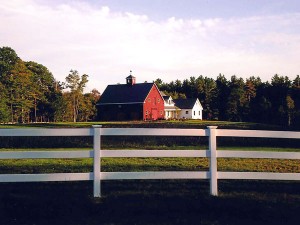 For me it started in 1964. The old Kingfield boarding house was being torn down to make room for a new post office. I asked one of the workers what was going to happen to all of the old boards. I was told I could have them if I would clean the job site every day. That summer my best friend and I built a fantastic tree house in a huge elm tree on the banks of the Carrabassett river, we were twelve at the time. That first summer of construction is still one of my fondest memories and that is when I knew what I was going to be.
In the early seventies, my father and I went to work for a company that was building the first condominiums at Sugarloaf. A few years later I went to work for one of the best custom home builders in our area. In 1976 I started my business and have been building custom homes ever since. I am up to one hundred eighty five custom homes and have enjoyed them all. In several cases, we have built second and even third homes for the same people. The custom home business has allowed me to meet many interesting people and develop friendships that have lasted for thirty plus years and will last a lifetime. I still enjoy building custom homes and get just as excited whether it is a tree house, hunting camp, or a log lodge in the mountains.
If you are thinking about building, you should give me a call. I will make the process positive and enjoyable and will use my thirty plus years of experience to help you design and build the home of your dreams.